Clockwork [temprorary name]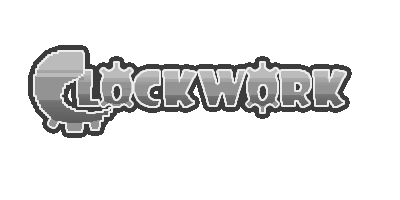 In this world, there are many places where time has been frozen for several weeks. The time-freezes aren't safe for normal people who are paralyzed until the places are purified. Who are the saviors? They were called "specials" because of their colored hair. Today they are "heros" or "soldiers" because they are able to not only survive, but gain access to certain powers that only exist when they are in close proximity to these disturbances. In this time of need, the government decided to send children in the battlefield...


Edwin - 12 years old - Time
Main character that you will control. He is always searching for Debora who is a childhood friend.
Talent : vision (passive in battle) - you are able to detect your attacks' efficacy and to estimate its power.

May - 12 years old - Fire :
Edwin's friend. She is rather suspicious and she has mastered many weapons, such as sabers, swords and broadswords. Her father is a blacksmith and he has passed on his forging passion.
Talent : forging's mind (activation in market place) - she is able to forge new weapons in the market. Furthermore, She already has got a great mastery level in certain weapons.

Romada - 25 years old - Poison :
In charge of Edwin and May. She is a talented biochimist, alchemist, and tutor for new recruits. She will escort Edwin and May in order to teach them how to survive.
Talent : making potions (activation everywhere) - she is able to make potions, even in battle.

Axel - 12 years old - Water :
Axel is a radiant personn, he is never unhappy. He can't bear people feeling bad every time and he is really gifted to help them to find happiness.
Talent : bubble (activation in battle) - for 1 PB, you are able to place a bubble on his weapon that will now heal. To destroy the bubble, you have to use 1 PB again, or wait for the end of the battle.

- Mix of tactical and classical RPG. You can move your characters to a square and then choose to attack or not
- 8 classes which depend of colored hair (grey, red, blue, green, purple, yellow, brown, pink)
- Each character owns an unique talent (that can be used in battle or not)
- Growing up of your team
- Craft and Alchemy system
I absolutely love the visuals, details and the overall look of your project! I would love to play it some day 🙂
I also started making a project and I want to make kind of a tribute for the Grandia game mechanics, which I always loved.
I'm a dev but it seems to be really hard to find any assets to use. I didn't try to get into programming yet.
Do you have any tips when it comes to programming or creating visuals? I would totally love to have the water reflection, smooth and stunning tilesets like yours, or even the battle system, which I want to have position based.
Thank you and good luck with your project!
Posted : 02/02/2023 10:24 pm
Thanks! It's an old project I did with a very old version of RPM with custom scripts.
The water reflexion was a fake thing, a simple sprite floor on top of water, so it's not a real reflexion. It's possible to do it correctly thanks to threejs with a real mirror thing. I also used a 32px square size assets for the "smooth" aspect instead of 16px. I don't really have special tips, but if there is a specific question I can try to help. It's something I did like 5 years ago. 🙂 
There is a tutorial for making plugins in RPM here: https://rpg-paper-maker.gitbook.io/rpg-paper-maker/plugins-tutorials/work-in-progress
Posted : 03/02/2023 9:01 pm
Thank you very much!
I'll dive into and try to make some juicy plugins. 
I like the included basics of RPGPM pretty much, almost similar to the classic RPG Makers, but better.
I'm wondering why there are not more people working and sharing plugins and stuff on this one.
So you stopped working on the Clockwork project, or was it just a showcase project? 
This post was modified 10 months ago by
Blank
Posted : 05/02/2023 12:31 pm
I'll dive into and try to make some juicy plugins.
Awesome! I should create a special section in the forum for plugins. If you produce any, you could even add it as official plugins. Well, I think you've already found how to (it's explained directly in the engine in the plugins section > Export). If you have any question about plugins I'm here (same for suggestions for improving the system).
So you stopped working on the Clockwork project, or was it just a showcase project?
Clockwork is the game I worked on first before creating RPM. It was firstly a custom engine that was supposed to be used only by me only for this game. But since people seemed interested in it, I decided to try the adventure of making an engine, and there we are! It's currently on hiatlus since it's taking too much time to develop the engine. But for sure I will keep going with Clockwork as soon as I find enough time for it!
Posted : 05/02/2023 6:14 pm